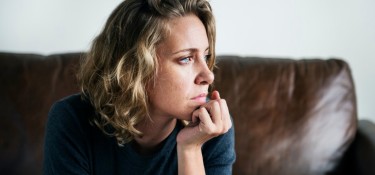 Latest News
Published on 20th June 2020
A community response to loneliness during Covid. Part 4: Thorpe Helping Hands
We should and are, incredibly proud of how Norwich residents are responding and supporting each other during Covid. The city saw a huge response, not only to the national plea for volunteers, but with the numbers of people simply standing up and reaching out to help.
In our earlier blogs we've explored residents connecting in streets and community groups adapting their support. The third emerging group is Mutual Aid Groups (MAGs), established in response to the crisis. The real difference of a mutual aid group is it's about working together, cooperatively, to meet each other's needs.
Each group is different, the what, how and where, all depends on what is best for that community. Amazingly we've MAGs popping up and covering all of Norwich's postcode areas, as well as some very small hyperlocal groups. All of them doing incredible work to support each other.
Pretty much all the groups have neighbours collecting essential items such as shopping or prescriptions for each other. But some have stretched their impact even further to include walking dogs or connecting with their local sheltered housing scheme and more.
Mutual Aid: Thorpe Helping Hands
One such group Thorpe Helping Hands saw the impact Covid was having on loneliness and established 'Check & Chat'. Katie, one of the coordinators told us: "In lockdown many folk are self-isolating, with very little human contact, which can be depressing and worrying. Being able to offer befriending is a real bonus on top of our usual errands.
"Our volunteers ring for a weekly chat and help keep the residents' spirits up. We check all is well and build a friendly rapport. The enthusiasm of our volunteers is impressive and we're getting lovely feedback from the residents about how its making them feel."
All volunteers are vetted before they begin making calls and receive training on issues such as safe-guarding and communication skills. With support from the THH team, any arising issues are quickly sorted. These can range from quick errands such as delivering TV listings magazines up to regular weekly shopping trips.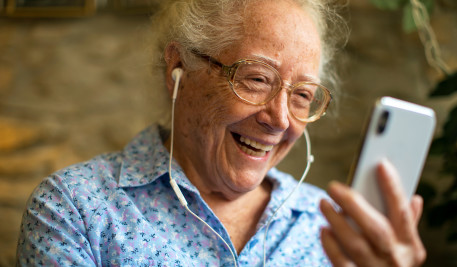 One volunteer, Mrs M, rings a number of residents each week.
"It's lovely to chat to people, find out about their lives and memories of times past," she said. "They all seem delighted to talk to me when I ring and they will chat away merrily for up to an hour – it's sometimes hard for me to get a word in edgewise.
As they are not going outside, it's good to keep in touch with what's happening locally, so we chat about local shops, garden centres, surgeries and other places that they might visit when they are able to get out and about. Some of them tell me that they don't speak to another person from one week to the next!"
Mrs C receives a weekly call, "I feel the calls are helpful. I always think there's not much to say – but then I never stop talking, as it's so nice to talk to someone friendly. I do enjoy talking to people. I am surprised I have so much to talk about! With people being stuck at home day after day, this is so important."
Loneliness can hit anyone at any time, it's a powerful emotion. Using words like 'admitting' to and 'suffering' from, can unintentionally add to the belief that something is wrong with us. There is no shame to feeling lonely, the more we talk about it, the more we normalise it.
An unexpected outcome from Covid, means more of us are talking openly about being lonely and supporting one another during these challenging times. We know how amazing our communities in Norwich are, but what was unexpected was just how many residents stood up, reached out, and turned a stranger into a friend.
There are many more examples, of residents and communities supporting each other, this week we've picked on just a few. If you have a story you'd like to share, do get in touch.
Norwich, we think you are amazing!
If you or someone you know would like to take advantage of the 'Check and Chat' service, please contact Thorpe Helping Hands on: Freephone number: 01622 370527, via text/Whatsapp on 07854 390408 or email: thorpehelpinghands@gmail.com