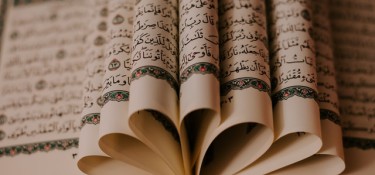 Latest News
Published on 3rd May 2022
Community connect to break fast together
Mile Cross Community Connectors Rachel, Claire and Kathryn, have been making exciting new connections and learning more about the local Muslim community.
This April, the Connectors joined members of the community, and local organisations at an open evening at Norwich Central Mosque on Aylsham Road. They were invited, with others to join members of the mosque in their breaking of the fast, sharing a meal together and meeting local people.
Rachel's experience was of a welcoming and warm environment:
"The generosity displayed was inspirational. There was a whole mixture of different people from around the city; representatives from various groups, as well as people from the public who were curious to discover more about the Islamic community."
With about 250 people in attendance, many connecting and learning about fasting, Ramadan and prayer for the first time, including Claire, and left a lasting impression:
"There were different guest speakers and a general atmosphere of finding our commonalities, of everyone helping each other. It was a great experience and a unique opportunity to bring together different people from around the city to share a meal. "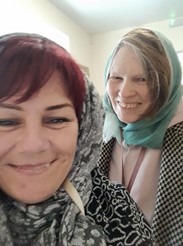 The Connectors are looking forward to visiting again and continuing their conversations. In particularly to reconnect with the women attending the mosque, and discovering more about their lives and experiences of Mile Cross."
Our friendly team of Community Connectors have conversations with residents in key neighbourhoods across Norwich. They are discovering what matters to them, what they are passionate about and what they would like to do with others to help them flourish in community life.
To find out more about more the Community Connectors visit: www.theshoebox.org.uk/connectors
This may have been the first time the community came together to break their fast. Members of the mosque continue to encourage and help local people to learn about their faith, their traditions and connect with the local community. Including running a Foodbank every Sunday to help the local residents.
You can find out more about the Mosque here: Norwich Central Mosque and Islamic Community Centre (norwich-central-mosque.co.uk)