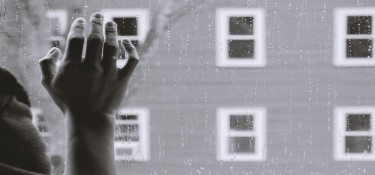 Latest News
Published on 6th February 2020
From small beginnings come great things
Sometimes all we need is a helping hand
Last year Norwich City Council awarded just £300 from their Get Started Grant to help set up a new community group: The Bridge Social Group.
It was the vision of Lynn Friel and Rachel Wood to create a group supporting the city's vulnerable, young adults transitioning from youth to adult services.
As some of our more vulnerable young people with specific support needs, find themselves ineligible for support from youth services. Many become lonely and isolated, impacting hard on their mental and physical health and wellbeing.
Vulnerable young people can experience a range of challenges in early life such as: being a former looked after child, having a disability, mental health difficulties, experience of childhood domestic abuse, being a young parent, unemployed or even vulnerably housed.
By establishing the group, Lynn and Rachel hoped to:
provide a safe place to socialise, build healthy relationships and get peer support
promote healthy lifestyles and good wellbeing
support and encourage people to identify and achieve their ambitions
facilitate access to services (housing, the DWP, education, employment skills etc.)
A year on, we asked Lynn how the group was going?
I'm stunned by how many positive changes have come about in the lives of Bridge members. It is wonderful to walk alongside people who are making major changes in their lives. I feel the group helps people fully acknowledge and celebrate their achievements, however small. If they don't have supportive people around them, these achievements go un-noted and don't become the powerful motivation for further positive change that we've seen in the group.
I do miss one member who was an important part of getting the group started, but I'm chuffed that he did so well at college and is now studying at Coventry University. My favourite moment at The Bridge was when a member rang to tell us she'd passed her driving test and the group giving a great big cheer outside the UEA!
We meet at a city centre venue such as a café, library or museum. Members agree on a programme of activities, which are all connected to their lives and interests: arts, crafts, day trip to a seaside town where a member lives, Christmas pantomime featuring a member, reading a book written by a volunteer, staying in touch by text with a member too poorly to attend and visiting a shop where another member volunteers.
Around 20 young adults have attended a 2 hour weekly social group in our first year; nine young adults attend regularly. Some former members have moved on due to work or study commitments.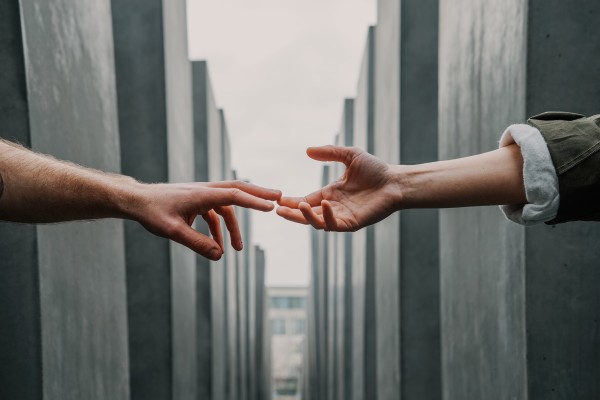 "Before I found the Bridge, I spent most of my time in my room because of social anxiety and I had friends who didn't understand.
Now I attend the Bridge, I get to spend Thursday mornings with a lovely group of people who understood my situation and helped me to understand further. It has helped my confidence a lot more than I ever thought it would. For me this was the first step. I now volunteer on Wednesdays at a charity shop and things are on the roll for me in terms of me getting a job. For people like me who are out of work and dealing with anxiety, a group like the Bridge is the first step in moving forward. The kindness and understanding the Bridge have shown me has opened many doors for me."
The group contributes to reducing loneliness and isolation, improving member's ability to parent, work, live independently and manage own their mental and physical health. It's having a deep and lasting impact.
"My voice is getting louder. Here I am! Books, stories, a youth work course, expanding my heart"
But its impact hasn't been restricted to members, the groups volunteers have attended training, improved their work-related skills and grown in confidence too. The £300 from Norwich City Council kick started the project which has in turn, enabled them to access larger sources of funding to ensure their sustainability and growth.
"Before starting the Bridge I was living in the YMCA and felt very isolated. Being unemployed I struggled to socialise because of low self-esteem. Since I started regularly attending the Bridge sessions I have felt much more social and able to meet new people. With this new confidence I have got myself a customer service job and am now living independently."
Every Journey needs a first step
We asked Lynn, what tips she'd give to others considering starting a project?
Spend time on the basics, setting up your systems, policies and procedures etc.
Trust your members to come up with ideas, but make sure one or two people take overall responsibility to keep things moving in the right direction, send out messages, keep records etc.
Don't be disheartened when numbers go up and down, keep in touch with people and providing you're offering something they want they will appreciate that you are there when they are ready.
It can take time for vulnerable people to feel they can be themselves in a group, so be prepared to invest lots of time. Manage first visits carefully, but don't worry if some people decide your group is not for them and only come once.
Other groups and agencies are your best friends; work with them to identify members, activities, funding etc. Turn to them when you have questions or get stuck.
Don't over-commit. Your members may be encouraged to take part in the activities put on by other groups and organisations, but they may just want to come to your group.
Encourage members to take responsibility at an appropriate level but reassure them that you retain overall responsibility. Use the expertise of members (i.e. social media, design etc.)
And my favourite.... Most of all, jump in and have a go!
If this inspires you to dip your toe into starting a community activity, do check out Norwich City Council Get Involved Grants designed to help you get started or test out an idea.
You also have a multitude of helpful resources on LUMi.
If you'd like to talk it through and tap into the expertise of the community enabling team at the city council just email us on: community@norwich.gov.uk