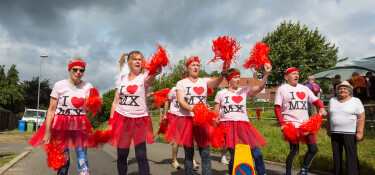 Latest News
Published on 17th May 2022
The 100 Day Challenge
When we come together, communities are stronger and we are winning at life!
It feels like the 100 Day Challenge is on the lips of everyone I talk to at the moment. Well okay, not everyone, but a lot!
Developed as a partnership project with seven voluntary organisations, local businesses, and Norwich City Council. The 100 Day Challenge brings together organisations to engage residents, voluntary and community groups, and businesses to share their passions, skills, and ideas.
The focus is on kickstarting new community activity in our neighbourhoods, helping residents support one another, develop the skills they're passionate about and link them together to create more connected and resilient communities. In response, a range of workshops and exciting skill sharing opportunities over 100 days, create a swell of activity over a short and exciting period!
Work only began in January on developing the project, so it's quite the ask! But pulling this together in such a short time is just as much of a challenge for the organisations involved as it is for our residents in their response. In my humble opinion, just another testimony for the strength and determination in our city.
At the heart of the project is the desire to support communities transform our green spaces, improve biodiversity and wellbeing. Whilst addressing skills gaps that stop residents being more active and involved in community life in general.
"Our green spaces are to be treasured. We rest, relax, socialise, play, feel inspired, exercise and experience profound connection with our community and environment in these outdoor spaces. We're delighted to support and encourage the amazing people who care for them, keep them clean, healthy and thriving as part of The 100 Day Challenge, and shout their praises for all the incredible work they do!" Hannah, Garden Organics, and project partner.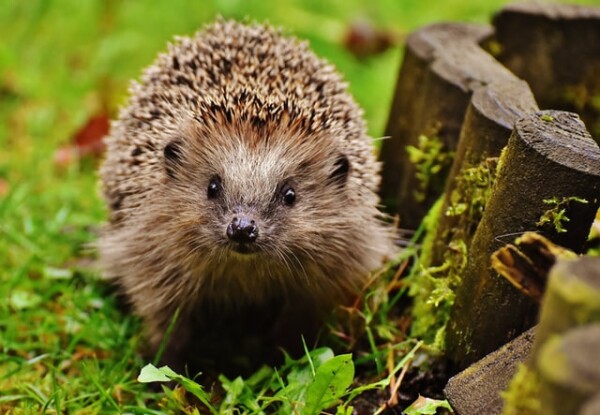 So, what about you? Are you up for the challenge? What is it you want to learn? How to build a Hedgehog highway. Or how to grow veg on your estate and turn it into yummy dinners? How about learning about first aid to stay safe, running a diverse community group or using social media shout about your projects?
So far over 400 people have attended a variety of workshops so far, and we're anticipating over 600 people will take part by the time the pilot ends in mid-June. Workshops are running across four neighbourhoods, Heathgate, Lakenham, Mancroft and Mile Cross, but are open to all Norwich residents. And some great feedback is starting to come through:
Like the lady attending a series of Forest Schools workshops shared how she, like many of us had become a hermit since Covid and the lockdowns. Our workshops played a major contribution to help her to get back out in the world, make new connections, having a massive positive impact on her mental health.
Or there is the lady who attended the DIY course and is now looking to do a basic carpentry course so she can have a go at making a sofa! Talk about inspiring people to do more.
So, what about you? Will you pick up the gauntlet and join the challenge? Learn a skill, share a skill and see what grows from your efforts. But don't hang about, time is running short!
What to do next?
Keep your eye on LUMi's Skills page, there's currently over 50 courses open for booking - all free - which you can find on LUMi
Look out for Community Connectors from the project who are out and about chatting to residents about how they want to transform their neighbourhoods and what they need to do it.