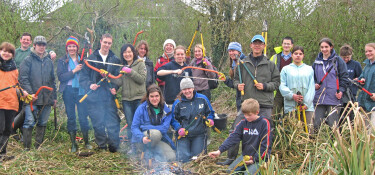 We are sharing our useful items to help people running community activities in Norwich to make life easier. After all, no one has infinite funding, so why waste money buying stuff when someone will let you borrow it?
A growing range of like-minded organisations have joined us in sharing Stuff. This makes it hard to include the items availability. But we think the benefits of offering groups a wider range of items more than makes up for that!
Check out what's being offered.
While you are at it why don't you grasp the spirit of sharing and dust off some of your stuff and share it too?
Why buy when you can borrow?
Less storage headaches
Lower your environmental impact